We believe training with Ag Training in Toowoomba is a highly beneficial experience which gives students the skills and competencies they need for today's competitive workplace. But don't take our word for it. Here's what some of our past students and affiliate partners say about us.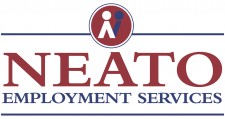 I would just like to commend Ag Training on their efficient service as over the past year my dealings with them have been nothing but positive. They are timely and highly efficient to deal with constantly completing the training in the short time frames I have requested of them whether it be one client or several clients in a group. I have also found their costing's to be highly competitive for the service they offer considering they travel to the employer sites as requested. I would and do highly recommend Ag Training for your training needs.
Phillip
Wish to advise our pleasure at your quality of training for our clients.  At appointments with our clients they have expressed the professionalism and support and quality of training has been exceptional.  As these clients are some of our most  disadvantaged clients it is wonderful to see them so proactive  and attending the training as required to attain the certificate level of skills and proceed to potential long term sustainable employment outcomes. We are pleased to continue to refer our clients to your program and look forward to continuing to attain high levels of quality training and sustainable employment outcomes. It is a pleasure to work with Ag Training. Patricia
On behalf of Aviation Australia I would like to thank you company for hosting me during the Forklift training course from 26th to 30th August 2013. I have to say it was an enjoyable course and Bill was a very professional instructor/assessor. It was a pleasure to work with your team and the course was excellent.  If I require any further training that falls within your course work I will not hesitate to contact AG Training.
Keith
I have worked with AG Training for the last five years, both while working with Mission Australia and previous employers.  I have always found their services to be above the industry average, with hundreds of participants trained to provide sustainable and productive employment opportunities for a rapidly growing labour force for the Darling Downs. AG Training continues to focus on training outcomes that develop national and local capabilities in machinery operations by creating custom programs that reflect a normal working day and issues that may arise.  This method has proven successful for our organisation. I have no hesitation in recommending AG Training to any new clients; they are professional and work class RTO. Melissa
I would just like to state, that training with Ag Training under CSQ Funding program for the construction industry, has given myself the training and life skills to be able to achieve whatever I wanted too, and with this knowledge in hand my family established a building company that now creates high quality homes and land packages for acceptable prices, I will use Ag Training whenever I can going forward, and you should to, they actually care. Patrick Neville